May 25, 2017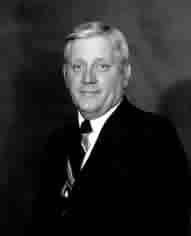 Richard M. Wilson
Born June 3, 1932—Died May 25, 2017
Richard Moore Wilson was born June 3, 1932, in Jerusalem, Monroe County, Ohio, one of three children born to Charles and Alice Wilson. He graduated from Beallsville High School in 1950.
He served in the U. S. Air Force from 1952-56 beí ng stationed in New York State for two years and then in Japan for two years.
On July 9, 1960, he married Eleanor Elaine William-son. They are the proud parents of two children, Bradley (Jeri) Wilson, Cathy (Scott—Deceased) Christy. Bradley and Jeri are the parents of Nicole and Anessa, Cathy is the proud parent of Michaela , Faith, and Morgan.
Brother Wilson was a retired electrician having worked 37 years at Ormet Corporation, Hannibal, Ohio. He had served the United Methodist Church as a pastor for 43 years. He was ordained in June of 1973 as a Deacon by the late Bishop Francis E. Kearns. Brother Wilson was an active pastor at age 83.
He was a Monroe County Park District Board Member, also on the Board of Directors, Ohio Valley Community Credit Union, having served as Secretary, Vice-president and President. He served on the Board of The Monroe Metropolitan Housing Authority. He had also served on various others Boards in the area of Southeast-ern Ohio.
Brother Wilson was raised to the sublime degree of Master Mason in Sunsbury Lodge No. 362, Beallsville, Ohio, on October 23, 1956, and served as Worshipful Master in 1966. He has since served as Master on three other occasions and was Secretary of his lodge for 18 years. He is a member of the Ancient Accepted Scottish Rite, Valley of Cambridge; Grand Council Royal & Select Masons, Guernsey Council No. 74, Cambridge, Ohio; Royal Arch Masons, Cambridge Chapter No. 53, Cambridge, Ohio; Cambridge Commandery No. 47, Knights Templar.
He served the 18th Masonic District as District Deputy Grand Master in 1974, 1975, and 1976. In 1977 Most Worshipful Brother Jerry C. Rasor appointed him as Grand Chaplain for the Grand Lodge of Ohio. In 1978 Most Worshipful Brother Daniel F. Iceman appointed him to the office of Junior Grand Deacon. He was subsequently ap-pointed Senior Grand Deacon and Grand Marshal. Brother Wilson was elected Junior Grand Warden in 1981, Senior Grand Warden in 1982, Deputy Grand Master in 1983. On October 13, 1984, at Columbus, Ohio, he was elected and installed as Grand Master of The Grand Lodge of Free and Accepted Masons of Ohio.
Brother Wilson was a member of Beallsville Chapter No. 24, Order of the Eastern Star, where he served as Worthy Patron four times. In 1998 he served as the Worthy Grand Patron, Grand Chapter of Ohio along with Worthy Grand Matron, Eloise Wise.
M. W. Brother Wilson and his wife Eleanor reside in Jerusalem, Ohio (Monroe County).